Product Description
Open-loop systems are simply and fast way of water heating. They are best suited to warm climate regions because of operating directly with potable water. Open-loop systems are not recommended in regions where water quality is not good enough.
How It Works
It adopts the water-water circulation type. Heat adsorption membrane on the flat plate absorbs the solar heat to heat the water in the heat collector directly. deliver the heated water to the upper part of hot water storage tank via circulation pipe and unheated cold water in the lower part flows into the flat-type heat collector as supplementation.Then cold water is heated and delivered to the hot water storage tank.The circulation of water repeats till all water in the water tank is heated to the specified temperature.
Technical Parameters
ITEMS
 
P-JF2-150/2.0/0.6-K
P-JF2-200/2.5/0.6-K
P-JF2-300/4.0/0.6-K
Flat Panel
Quantity
1
1
2
Dimensions
2050*1050*80
2050*1250*80
2050*1050*80
Gross area
2.15 m2
2.68 m2
2*2.15 m2
Aperture area
2.0 m2
2.5m2
2*2.0m2
Cover material
Tempered glass
Coating
Bluetech selectivity coating from Germany
Header
Cu 22mm
Riser
Cu 8mm
Rear wall insulation
Mineral wool plate
Side insulation
Polyurethane plate
Tank
Actual Capacity
150L
200L
300L
Diameter *Length
Φ520*1273mm
Φ520*1633mm
Φ520*2353mm
Inner Tank
Steel BTC340R
Inner Coating
Enamelled
Heat exchanger
Jacketed shell
Outer Tank
Color Steel
Insulating material
Rigid polyurethane foam
Insulation thickness
50mm
50mm
50mm
operating Pressure
7bar
Corrosion protection
Magnesium anode
Electric Element
Incoloy 800(2.5kw,220v)
TP Valve
7bar,99℃(water mark approved)
Frame
Material
Aluminium alloy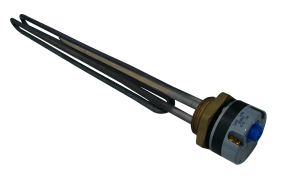 Thermowatt Brand Electric Heater With High Quality, Reliability and Safety
Screw-in thread type heating elements designed for plug-in & quick assebly with Thermowatt Stem thermostats
Wide range of solutions available
Highly Sensitive With Water Mark Approved
Temperature and Pressure Relief Valves is suitable for Installing at the Pressurized solar water heater, gas heater, electric water heater, water heater of fuel, heat pump water heater , sensitive function heater, etc. various kinds of heaters( such as the boiler) and hot water containers . The valve will be opened at the set temperature(99℃) and pressure(7bar) to protect the water tank.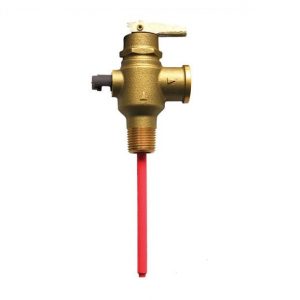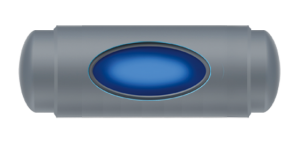 Enamel Water Tank Brings You Healthier Water Quality
"Baosteel" special enamel steel plate & "Ferro" enamel powder
Integration of world advanced rolling,welding,roller enameling technology
Perfect enamel adhesion protect water tank from corrosion
Pass 280,000 times pulse testing under 0.9Mpa pressure
√ Inner release: when the pressure in the tank is 0.015Mpa bigger than inlet pressure, there is little water released to inlet pipe.
√ Outer release: when the pressure in the tank is more than 0.75 Mpa(if the pressure of the valve is 0.7Mpa±0.05Mpa), the water will come out from the drain pipe to protect the tank.
√ Manual release: if you want to drain out all water in the tank, you can take out the screw and pull out the plastic handle to 90 degree, then the water will come out.
√ Anti-reverse: the vavle is one way, it can prevent much water flowing back to inlet pipe.