Product Description
Freshly-brewed fruit wine is a natural fresh wine brewing method. There is no blending during the brewing process. The brewing time is short , and the vitamins and trace elements in the fruit are preserved. The taste is mellow, low alcoholic and fresh.
Enhance your lifestyle,enjoy your health in delicious food,and let you become a winemaker at home.Share friendship and accompany your life and happiness in the fragrance of nose tip and the delicacy of tongue tip.
Technical Parameters
| | |
| --- | --- |
| Product Name | Intelligent fruit wine maker |
| Model | GJ05090 |
| Weight | 6.9kg |
| Power | 90kw |
| Volume | 5L |
| Voltage | 220v/50hz |
| Host power | DC12V |
| Product size | 380mm*270mm*424mm |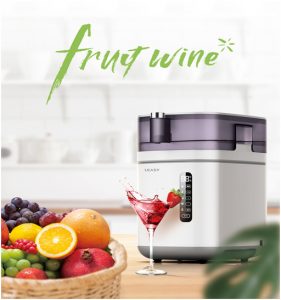 The world's popular healthy drink is fruit wine. It has a variety of flavors, such as cider, pear wine, blueberry wine and so on .The research and development of LEASY fruit wine marker has expanded the fruit consumption market, promoted the deep processing of fruits, and made it easy for every family to experience the delicacy of home-brewed fruit wine.
It adopts advanced German technology and has a number of invention patents. LEASY has spent two years developing the patented intelligent brewing system, with four advantages of intelligent brewing, precise temperature control, automatic stirring ,filling and filtering integration, awakening the hidden taste of each fruit.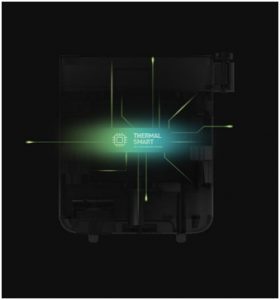 Equipped with lEASY smart brewing system and intelligent environment-aware processor, it make wine making easier and more convenient.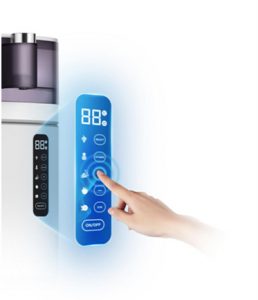 Pick up your favorite variety of fruits with the preset procedures of grape, pineapple, American grape, apple and blueberry. The intelligent brewing of fresh wine can be started by pressing the button.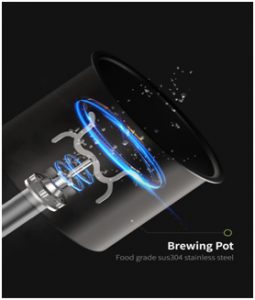 In the intelligent brewing process, the automatic stirring is started according to the fermentation progress, and the special double w-shaped blade makes the stirring more sufficient and the fermentation more thorough.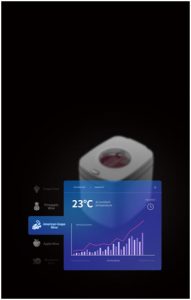 Through two years and thousands of times of experimental data support, LEASY laboratory obtains the most suitable fermentation temperature of each fruit, carries intelligent environment sensing processor, redefines "constant temperature" fermentation, creates a precise temperature control system of thousands of fruits and thousands of temperatures, and awakens the hidden taste of each fruit.